Climbing Enzo is the climbing park on holidaypark de Krim and accessible to everyone.

From our central tower, routes with different levels have been set out for 2 hours of entertainment! The adventure will be concluded with a free fall ... From 8 meters high you step out of the tower and you'll be back down in a fraction of the time.

The floors of the climbing park are at 4 and 8 meters. And on each floor there are 2 routes with 8 obstacles.
Opening hours
From the beginning of April to the end of October:
All holidays and public holidays open daily from: 11 a.m. - 6 p.m.
Apart from the holidays and public holidays, we are open every Sunday from: 11:00 a.m. - 5:00 p.m.

Outside our regular opening times it is of course always possible to come with a group (minimum of 12 people).
Contact us for the options and availability.


Be sure of your place?
Book your climbingpark adventure below!
Climbing with school??
We have very reduced rates for both primary and secondary education. For more information about this, it is best to send an email to: info@teambuildingtexel.nl
Location
Follow the signs: "De Cocksdorp" and take exit 33 on your left. You are now entering the Crimea holiday park. Drive up the park and follow the signs climbing park.
Climbinpark Texel: "Klimmen EnZo"
Roggeslootweg 6
1796 JV De Cocksdorp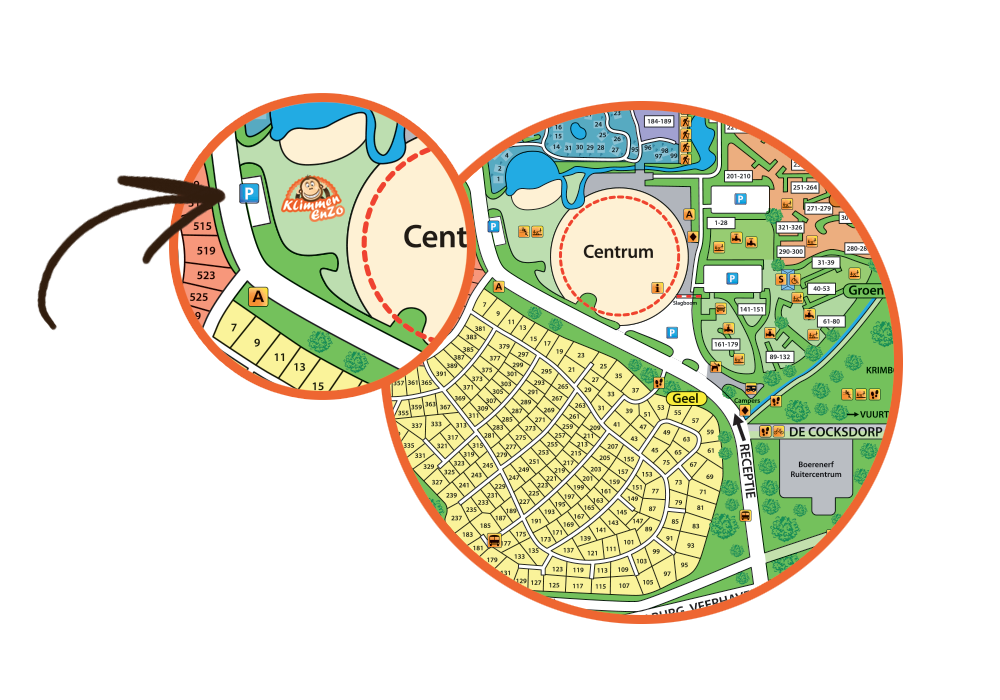 In brief
Activity costs: € 16.00 per person for up to 20 people.

From 20 people € 13.50 per person (schools adjusted rate)

Duration of activity: 1.5 - 2 hours.
Activity including: Required materials, instruction, guidance, insurance and 9% VAT.
Clothing advice: Dense shoes and any long hair in a tail.
For whom: For all types of groups and occasions.
When: From April to the end of October
From: 1 person (during our regular opening hours).

If outside of this at least 12 people

Minimum age: Up to 10 years under the supervision of an adult and a minimum of 1.30 meters.
our guests talk about Texel active
Our guests give us an average of 9!
Below you will find some reviews:
Powerkiten
Joyce Leppers: Vandaag hebben mijn man en zoons een twee uur durende powerkite workshop gedaan bij paal 28. Super leuke begeleiding vanuit Texel Teambuilding waardoor de mannen constant aan het vliegeren waren, waarbij de grootte van de vliegers werd opgebouwd. Er waren maar vier deelnemers, dus lekker veel individuele aandacht. Zeer nette prijs dus volgende keer als we op Texel zijn gaan we zeker weer!
Kajakken en raften
Marco Jacob: We have been Brandingkajakken at Paal 9 and enjoyed it very much. After 1h Kajakken (no high waves but netherless fun) we went on a rafting boat and did some team games on it. Great fun.
Blokarten!
Bas: Leuke strand activiteit het blokarten, zelfs in de regen kun je lol hebben. Duidelijke uitleg van Julian en prettige begeleiding van twee CIOS stagaires. De regen kon de pret niet drukken.
Klimmen Enzo
Annemiek: Klimpark Enzo is een gevarieerd park. Niet groot maar genoeg voor een spannende uitdaging. Zeker met wat hoogtevrees. De begeleiding is goed het personeel enthousiast en hulpvaardig. Wij hebben er van genoten.
Blokarten
Enzo: Geweldige middag gehad met aardig wat wind & regen... wij hebben ons prima vermaakt. Zelfs met een kleine groep (4) te doen!! Super aanrader en zeker niet eng ;)
Klimmen Enzo
Jill Grewe: Anspruchsvoller und voll zu empfehlender Kletterpark. Wir als Erwachsene sind voll auf unsere Kosten gekommen, die Mitarbeiter sind kompetent und auch bei Angstkandidaten hilfsbereit und mitfühlend. Die Ausstattung macht einen professionellen Eindruck und der Parcour ist spannend. Dieser Kletterpark ist eine große Empfehlung bei einem Texel Urlaub
Paintball voor Kids
Duncan Whyte: Een geweldige middag gehad. Mijn dochter vierde hier haar kinderfeestje en het was fantastisch. Goede en professionele begeleiding en een prachtig veld voor een spannend avontuur. Echt een aanrader dit!
Klimmen Enzo
Sven Bossaerts: Wij (papa met 2 kinderen, van 9 en 11) vonden het alleszins een super leuke ervaring. Alles verloopt in een leuke en ontspannen sfeer, onder begeleiding van een vrij jong maar duidelijk ervaren team, dat ervoor zorgt dat iedereen alle veiligheidsregels goed naleeft, maar steeds op diezelfde rustige en ontspannen manier.
Klimmen Enzo
Raymond: Samen met 6 vrienden was ik op zoek naar een leuk dagje uit.
Klimmen, dat leek ons erg leuk! Dit bedachten we ons op maandag en op donderdag wilden we klimmen. Gelukkig vonden we een erg handige boekingssite en was alles zo geregeld.
Via RentSeeDo hadden we onze activiteit zo gevonden, geboekt en betaald.
Bij aankomst werden we van harte welkom geheten en hebben we een erg leuke dag gehad.
Het was zeker de moeite waard en ik zou beide, zowel Klimmen EnZo als RentSeeDo graag willen aanbevelen.